Welcome to Technical Marine Service
Marine Automation Systems and Control Specialists
Technical Marine Service, Inc. (TMS) started business in 1987.  From the beginning, our approach has been the same: when the job is complete, the system must be more reliable, simpler to maintain, easier to operate, and more cost-effective to run.
TMS originally focused on providing repair and maintenance services for existing control systems and soon branched into new product development by drawing on our ability to provide unique and creative solutions. TMS's design and component selection criteria reflect the goal of enabling the system's operators to perform the bulk of all equipment service needs without calling on outside help.
Our engineers and technicians  are familiar with many types of boiler control systems on both US and foreign-flagged vessels. Electronic and pneumatic systems installed as long as 35 years ago have been re engineered to meet or exceed manufacturer's specifications. Where necessary or advantageous, sub-systems have been designed or re-engineered, replacing obsolete components with state-of-the-art equipment while still maintaining original signal protocols.
Today, TMS expertise extends to all areas of marine automation  and controls.   We specialize in providing solutions  for both new and retrofit applications using leading edge commercial off-the-shelf (COTS) components .
When you need replacement or service with your control systems, automation or electronics applications, look to TMS to provide the innovation, hardware, software, commissioning and training for your vessel and crew.
Marine Automation
TMS automation solutions seamlessly integrate on board processes into a comprehensive system with controls and reporting.  Easy to understand system dashboards with key process indicators are integrated with subsystem interfaces enabling operators full control of the ships processes.  Operators are then have the visibility and control to make the better decisions and have quicker reactions to on board situations.
Benefits from our automation solutions:
Increased Efficiency
Timely accurate information for better informed decisions
Scalability
Cost Effectiveness
Automation and Controls
Software and Hardware Solutions
Remote Access of Control Systems
Alarm and Monitoring Systems
SMS & Cell Phone Alarm Notification
Variable Frequency Drives (VFD)
Throttles
Turnkey System Implementation (ABS, DNV)
Commissioning and Service
Mimic Screens, Touch Panels & HMI's
Enclosures (UL508)
Soft Starts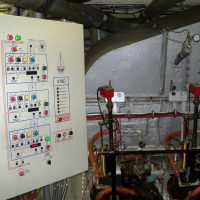 Burner Management and Combustion Controls
System 2000
Main Boiler Automation and Controls
Aux Boiler Controls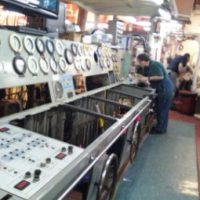 Mechanical and
Electrical Design
Concept Development
Complete System Design
Tear out and Installation
Commissioning and Service